Below is a sample of the over 100 magazines we currently carry.
We are pleased to set issues aside for you and notify you when new issues arrive. We regret that we cannot get back issues of any magazine.
If you want a title we are not presently stocking, and it has a distributor, we would be happy to get it in for you. Generally, it takes up to 3 weeks for a magazine published in North America to begin coming regularly and at least 3 months for one from the UK. Quarterlies or bi-annuals may take longer.
We do not carry newspapers.
Contact us for more information!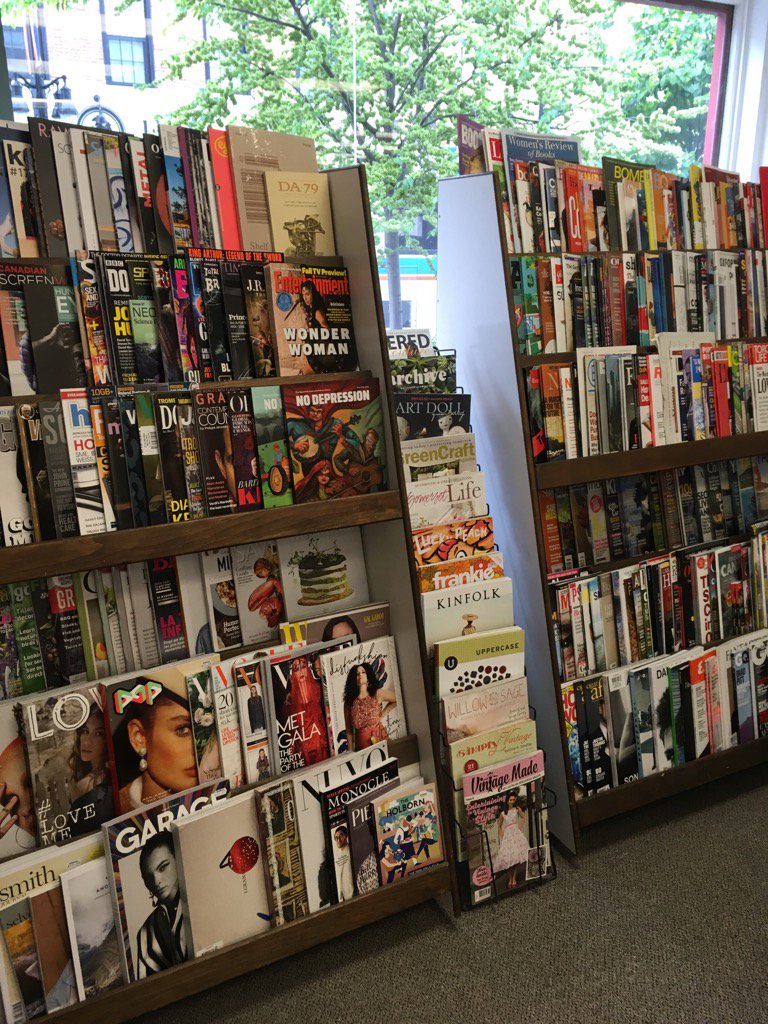 Art
Artforum
Border Crossings
C
Canadian Art

Film and Photography
Aperture
Cinescope
Film Comment
Sight and Sound

Music
BBC Music
Downbeat
Gramaphone
Mojo
Wax Poetics
Wire

Literary
Brick
Gay & Lesbian Review
Literary Review of Canada
London Review of Books
N+1
New York Review of Books
Paris Review
Queen's Quarterly

Politics & Current Events
Atlantic
Bitch
Bust
Economist
Herizons
Harpers
This Magazine

The Natural World
All About Space
How it works
Nature
Orion

The Passing Show
1834
Maisonneuve
New Yorker
Subterrain
Vanity Fair
Walrus

Style
All Other Man
Dazed and Confused
Fantastic Man
Gentlewoman
Kinfolk
Monocle

Fashion
GQ *both US and UK editions
Vogue *US, UK and Italian editions

Food
Cherry Bombe
Saveur
Sweet Paul

Home and Leisure
Canadian Antiques and Vintage
Gardens Illustrated
Record Collector
Selvedge
World of Interiors
Your Family History

Sport
F1 Racing
When Saturday Comes
Wisden Cricketer